Recharging Spectacles 3
If your Spectacles are blinking red, they're not angry — they're just low on battery.
To recharge them, simply store them in their included Charging Case. It can power them up to full battery on the go! It'll hold up to four charges at a time, and will take about 75 minutes to fully recharge an empty Spectacles battery.
To learn more about recharging your Spectacles and their Charging Case, watch the video below:
Recharging your Charging Case
To recharge the Charging Case, simply plug it into a certified USB outlet with the included USB-C Charging Cable (or another certified USB-C cable). Remember: never charge your case from a power source that has a different power level — like a laptop charger.
You can 'quick charge' the Charging Case up to 50% in just 15 minutes, or leave it connected for 75 minutes for a full charge.
The leather case also folds flat when not in use, and features a microfiber interior to keep your Spectacles safe.
Checking your charge level
You can check your Spectacles' charge level in three ways:
Checking your Settings in Snapchat

Double-tapping the side of your Spectacles

Or storing them in the Charging Case
Inside the Charging Case, you'll see a row of four LEDs — these are your case's charge indicator! (Four lights means your battery is full, while one means that you're running low.)
If Spectacles are in the Charging Case…
The first flash of LEDs will display your Spectacles' current charge level.

The second flash of LEDs will display your Charging Case's current charge level.
If Spectacles are not in the Charging Case...
The flashing LEDs will only indicate the case's current charge level.
You can also see Spectacles' and the Charging Case's battery life in Spectacles Settings. Here's how to see their charge level in Snapchat:
Open Snapchat and swipe up to Memories.

Tap the Spectacles button in the top-right corner.

Look for your Spectacles under the '

MY SPECTACLES

' section.
You'll see the charge level of your Spectacles and their Charging Case alongside their name.
Temperature Warning
If the Charging Case happens to experience extreme temperatures (cold or hot), you might see the following light pattern when you open it up:
First and Fourth LED will illuminate

Second and Third LED will then illuminate

This pattern will loop twice
If this happens, please store your Charging Case (and Spectacles) somewhere safe and near room temperature as soon as you're able to prevent any issues.
My Charging Case isn't charging
If the LEDs inside your Charging Case aren't displaying, even when plugged in with your Charging Cable, please wait 20 minutes to allow the case to charge. The first LED will illuminate when the case is around 26% charged — anything below this won't display in the charge indicator.
If you've done this and the Charging Case is still not lighting up, try resetting your Charging Case.
Here's how to reset your Charging Case:
Open and close the magnetic flap of your Charging Case in the following pattern: open, close, open close, open.
Immediately connect it to a certified USB power source using the included Charging Cable.

All LEDs should blink 3 times in-sync to confirm a reset.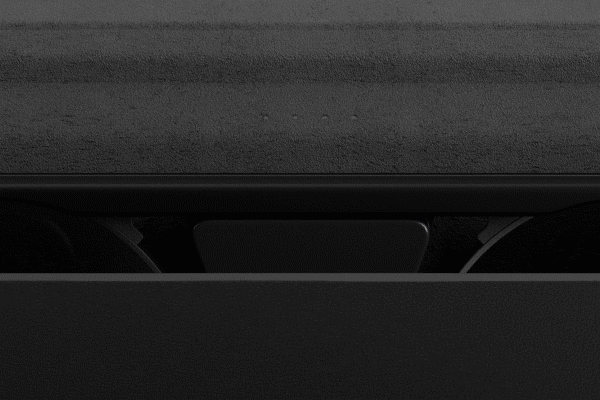 This reset will not work if the open/close pattern is not done as described, or if the USB-C cable is not plugged in within 10 seconds of completing the open/close pattern.
Keep in mind Spectacles 3 and its accessories are not waterproof. Please do not expose Spectacles 3 and its accessories to any conditions which may allow water or other liquids to come in contact. Use the included cleaning cloth to wipe Spectacles before placing them in their Charging Case.