You can edit Snaps you captured with Spectacles with Snapchat's selection of Creative Tools.
Here's a quick list of creative tools you can use to edit a Snap:
Text:

Add a caption or two for context

Doodle:

Draw right on top of photos and videos

Stickers:

Add emojis, Bitmoji, GIFs, and more

Scissors:

Create your own stickers from almost anything

Web Attachments:

Add a URL to your Snap

Timer:

Choose how long you want your friend to view a Snap, from 1-10 seconds or

∞

Loop:

choose whether you'd like a video to play once or on loop

Voice Filters:

Change your voice or mute the Snap altogether

Geofilters:

You can add artwork based on your location — though it'll be based on where your Spectacles are when they import the Snap to your phone, not where they are when capturing a Snap itself
Here's how to edit and send a Snap:
1) Tap on the Day Story the Snap is in.

2) Press and hold on the thumbnail of the Snap you wish to edit.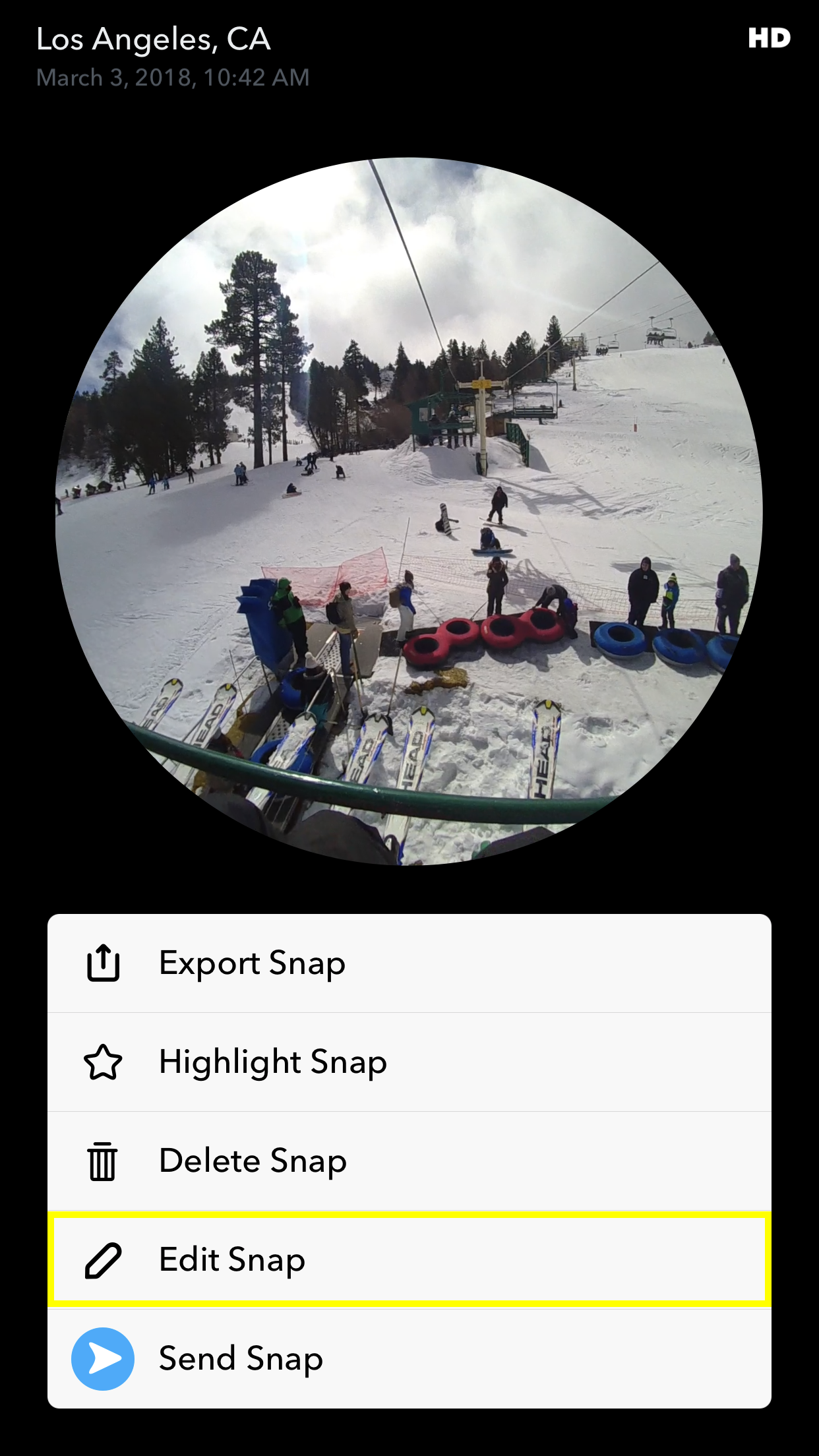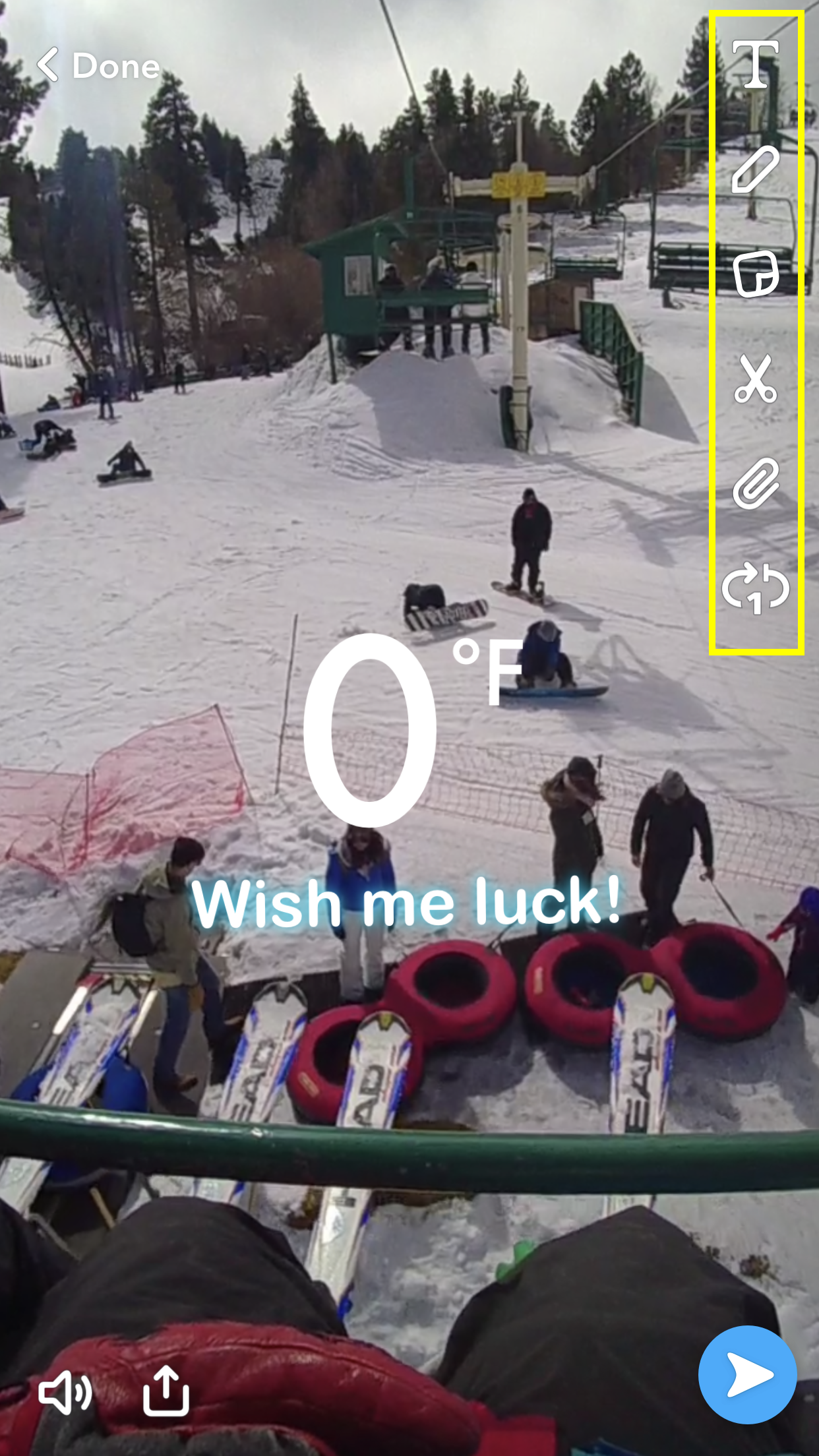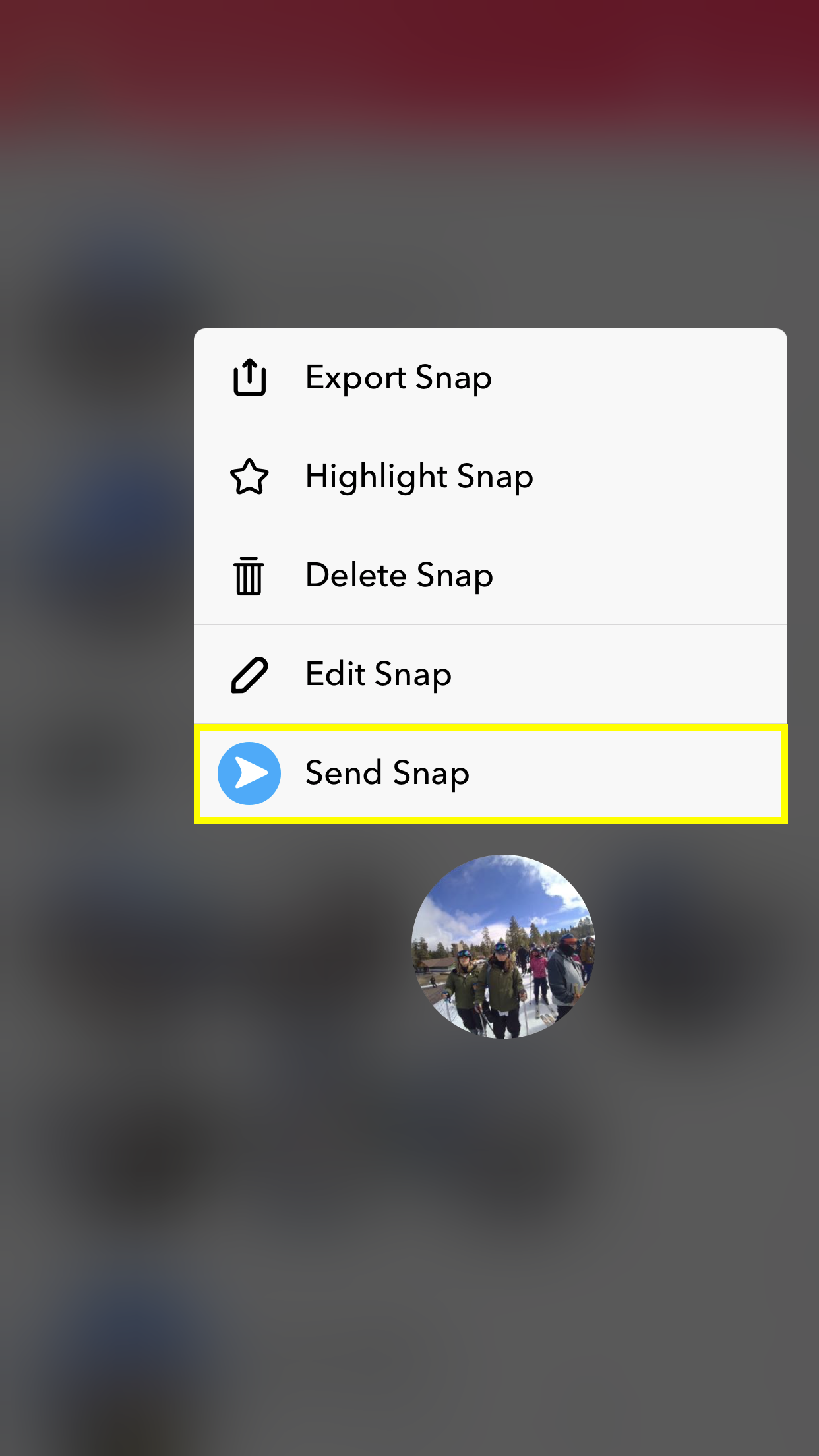 Although Spectacles capture Snaps in HD, some Snaps may lose their HD quality when added to My Story or Our Story. This is done to make it quicker and save data, since it can take a while to upload them in full HD.
Note: Edits can be saved or discarded — but once you save them, you can't undo those edits!