Once you've paired Spectacles to your Snapchat account, you'll be able to import the Snaps you take with them. Snaps will import into the 'STORIES' tab of Memories — just open Snapchat and swipe up to view them!
Snaps taken with Spectacles will be organized into Day Stories. Each Story will be organized by the day those Snaps were taken.
To view Snaps, tap on the Day Story circle. This will show thumbnails of all the Snaps taken on that day. Then, just tap on the Snap you'd like to view!
While viewing Snaps, you can rotate your phone to see every detail.. You can also pinch to zoom out to view the moment all at once!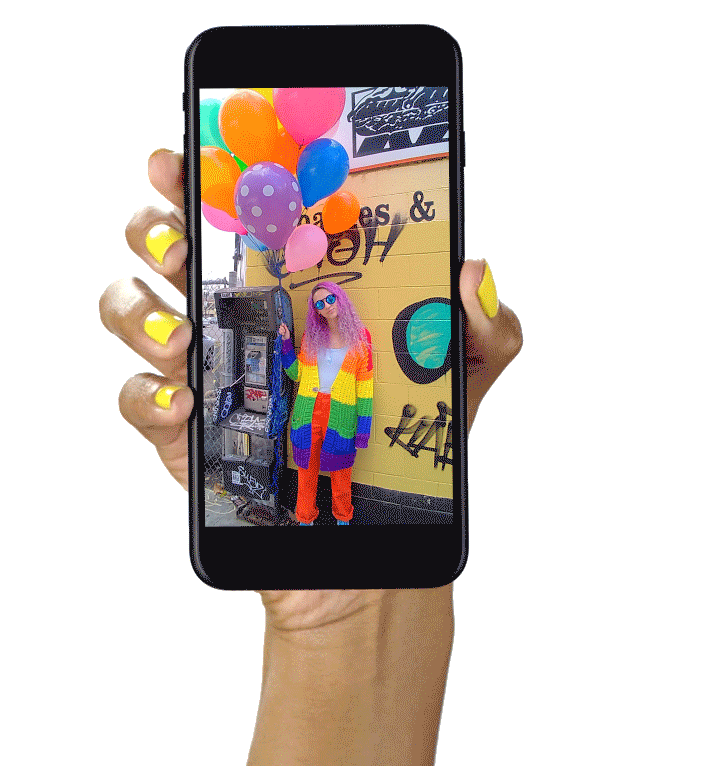 Stories saved from Snapchat will also appear in the 'STORIES' tab. Make sure to look for 'Story from Spectacles' underneath a Story's name. If you have a lot of Stories, use the scrollbar to scrub through them quickly. 
While viewing Snaps you captured with Spectacles, you can also edit and send them the same way you'd edit Snaps captured with your phone! You can also export Snaps and Stories, and share them outside of Snapchat! Note: At the moment, you can only export Stories that have 20 Snaps or less.