Viewing Snaps
Once you've paired Spectacles to your Snapchat account, you'll be able to import the Snaps you've captured with them. Snaps will import into the 'SNAPS' tab of Memories — just open Snapchat and swipe up to view them!
Snaps will import and automatically sort themselves based on when they were taken, starting with your most recent Snaps.
Snaps captured with Spectacles will appear alongside Snaps you've saved from Snapchat — but they'll have the Spectacles logo on the top-left corner of their thumbnail. You can use the scrollbar to scrub through your saved Snaps quickly.
To view a Snap, just tap on it! While viewing Snaps captured with Spectacles, you can rotate your phone to see every detail. You can also pinch to zoom out to view the whole moment all at once!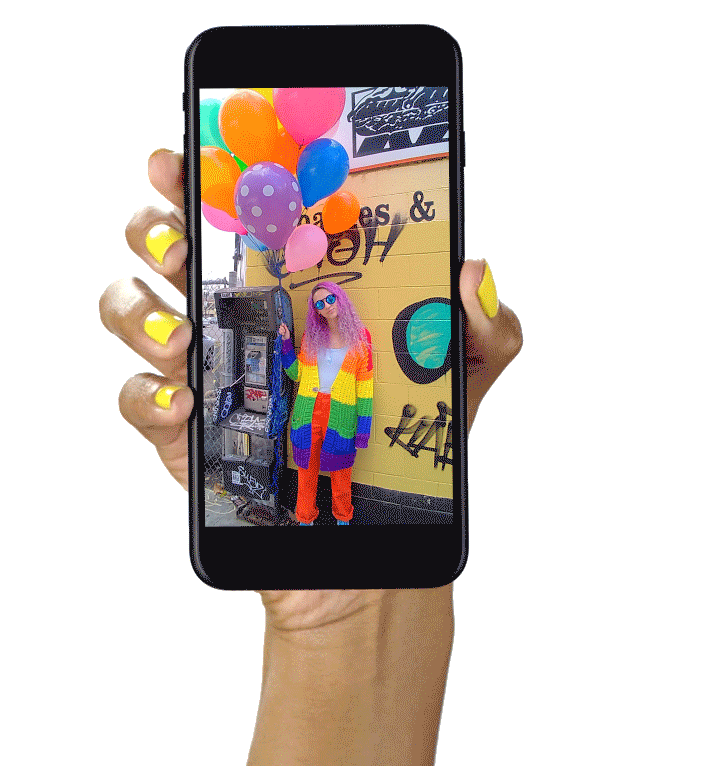 While viewing Snaps you captured with Spectacles, you can also edit and send them the same way you'd edit Snaps taken with your phone.
Press and hold on a Snap to enter 'Selection Mode.' You can select multiple Snaps to create a Story. These Stories can be found in the 'STORIES' tab and will automatically be sorted and labeled based on when those Snaps were taken. If your Story includes Snaps from across multiple days, you'll see a date range instead of a single date. You can also combine Snaps captured with Spectacles and Snaps taken with your phone into a single Story.
You can also export Snaps and Stories, and share them outside of Snapchat on almost any platform you like!
Note: At the moment, you can only export Stories that have 20 Snaps or less.