Export Your Snaps & Stories in Different Formats
You can now export the Snaps and Stories you captured with Spectacles in different formats! This option is available with both Spectacles 2 (Nico, Veronica, Original) and First-Generation Spectacles. You can choose between any of the following formats:
You'll need the latest version of Snapchat to customize the format of your exported Snaps and Stories.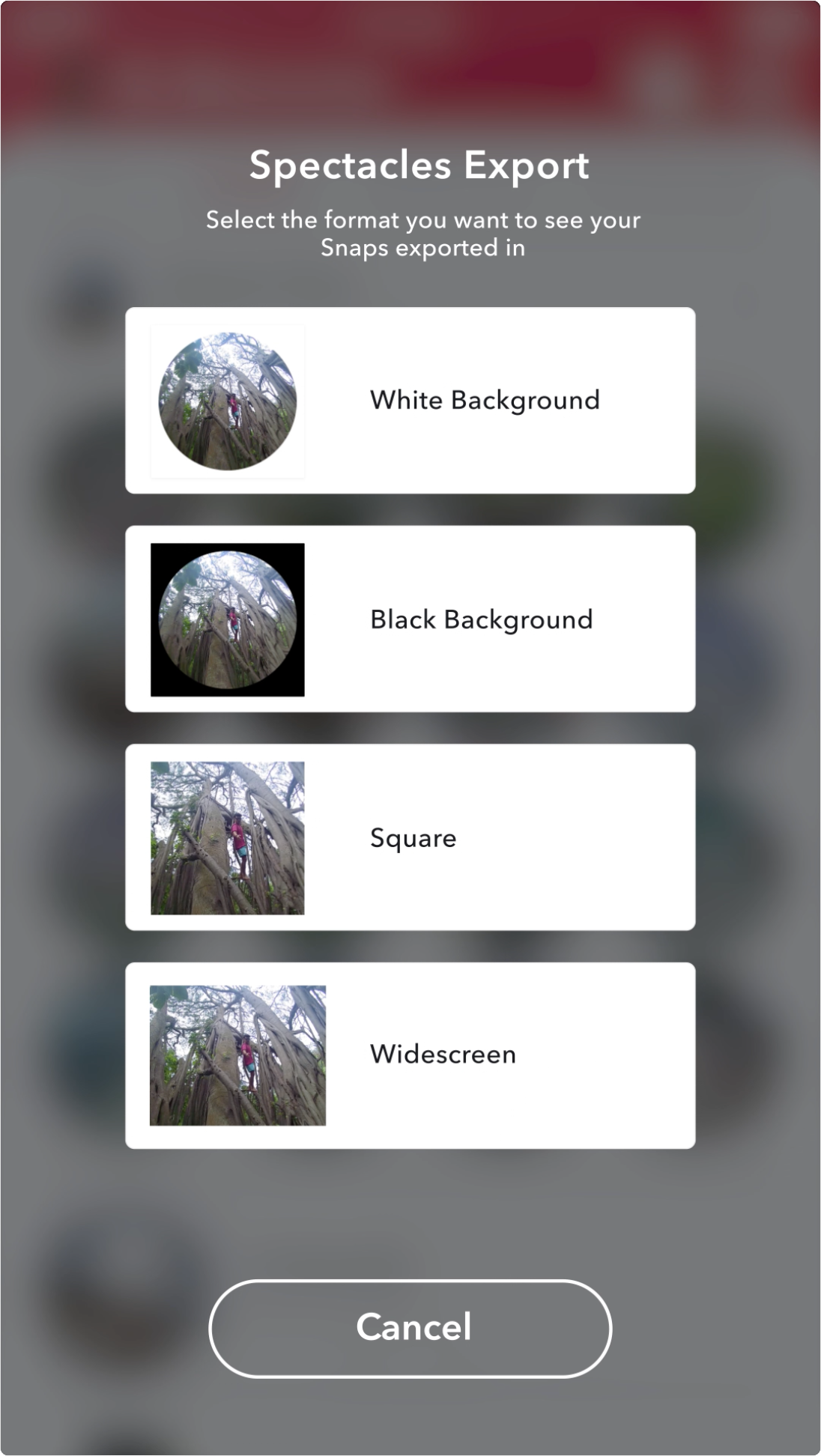 To learn more about exporting Snaps and Stories, go here!