Charging Spectacles
Spectacles can be charged by plugging in the included charging cable, or by placing Spectacles in their charging case. Whether you use the case or the cable, you should feel the cable magnetically snap into place, and see Spectacles' LED ring turn on.
We recommend charging your Spectacles or Charging Case by plugging the included Charging Cable into a UL certified USB wall charger.
Remove the plastic tab covering the button and charging connectors. Spectacles may not charge if this tab is still on.
Your Spectacles should take about 90 minutes to charge from 0% to 100%. Charge Spectacles only using the charging cable provided — and don't use your Spectacles while you're charging them.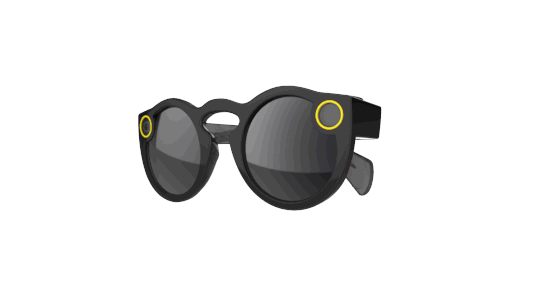 To check your Spectacles' battery level, double tap the left side of the frame (the button side). The LED ring on the front of Spectacles will illuminate to the percentage that the Spectacles are charged.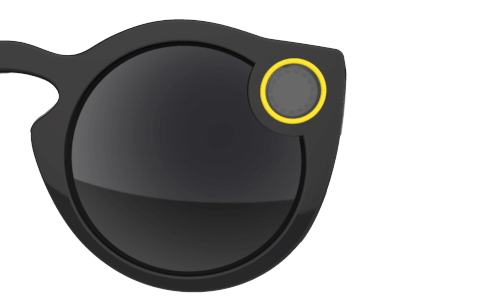 You can also check your battery level in Snapchat:
Swipe up to Memories.

Tap on the '

STORIES

' tab to see the battery level.

Spectacles must be paired and nearby to be connected and display the battery level.
Once the battery has reached 100%, your Charging Case will stop charging your Spectacles automatically — there's no need to remove them from their Case.
Don't attempt to remove or replace the battery because you may damage the battery, which could cause overheating, fire, and injury. This product has been designed for safe removal of the batteries at end-of-life by a waste treatment facility. The product should be recycled or disposed of separately from household waste according to your local environmental laws and guidelines.