To view Snaps you've captured with Spectacles, just go to the 'STORIES' tab in your Memories and tap a Story to view it.
Don't forget to rotate your device while viewing to get the full picture. You can also pinch your fingers to zoom out and see everything all at once.
To quickly scroll through your Stories, press and hold on the scrollbar on the right of the screen. Then, then drag your thumb down to jump back in time.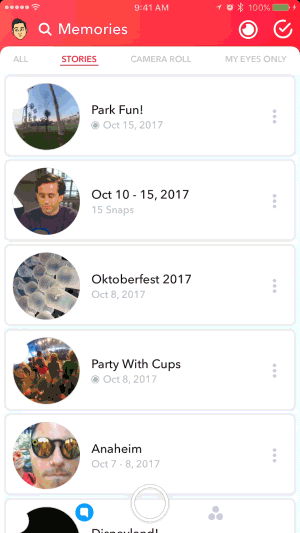 If you want to edit or resend a Snap from Memories, just press and hold on it and tap 'Edit'. Update your old Snap however you'd like, then send it to a friend or add it to your Story. To learn more about editing Snaps, go here.