Spectacles LED Messages
Spectacles 2 (Nico, Veronica, Original) will let you know when they encounter an error by lighting up the inner red LED. When you see it, take your Spectacles off and face them towards you. Press the button again to and look at the ring of outer LEDs.
Low Battery is the most common error you may encounter. A single bottom LED will blink 3 times. Charge your Spectacles as soon as you're able so you can capture more Snaps.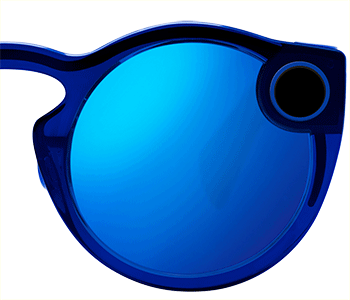 No Storage Space can occur if Snaps are not imported regularly. Five LEDs will blink 3 times. Your Spectacles can hold up to 150 videos or 3,000 photos at a time. Import Snaps as often as you can so you don't run into this issue!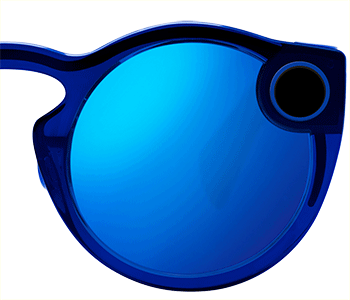 Low Temperature / High Temperature may occur if your Spectacles are exposed to extreme temperatures. Two horizontal LEDs will blink 3 times. Allow your Spectacles to return to room temperature before taking any more Snaps.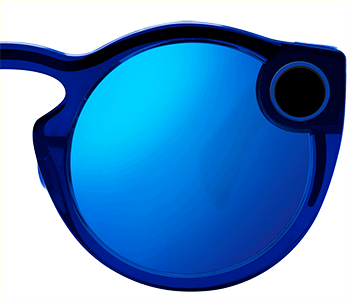 Software Update can occur after you initiate an update. Three LEDs will blink in a triangle formation and rotate. Individual LEDs will begin to light up as the update progresses. Wait until the update completes before attempting to take a Snap again. You'll be notified when the LEDs flash once. Learn more about Software Updates.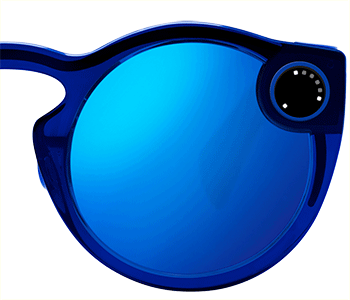 Software Error may occur on occasion if your Spectacles encounter an error. Four LEDs will blink 3 times. Try waiting a few seconds before trying to take a Snap. If you continue to see this message, try Hard Resetting your Spectacles.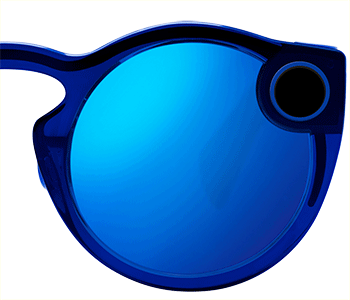 Prolonged exposure to water may cause additional damage to your Spectacles. Learn more about Spectacles' Water Resistance.